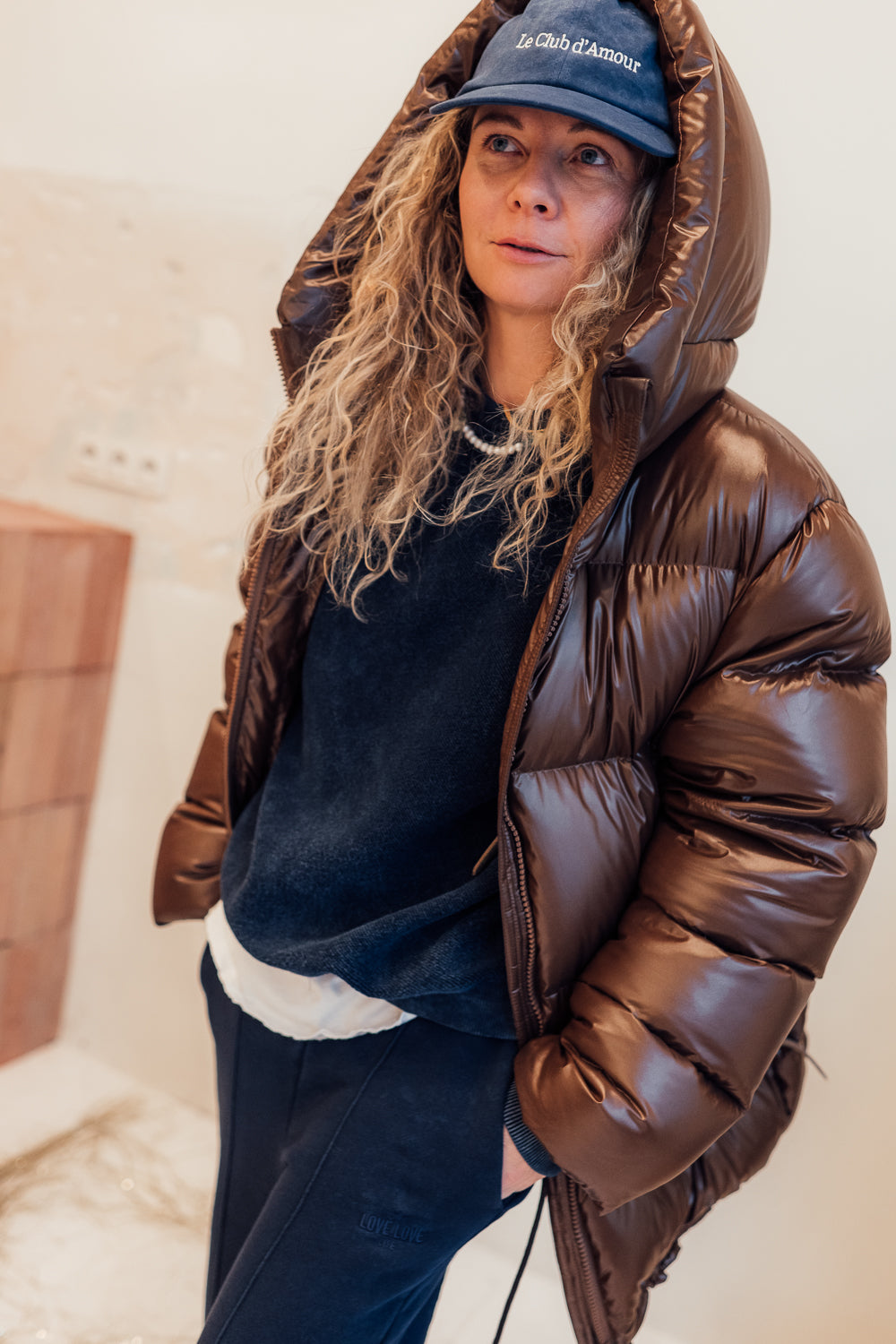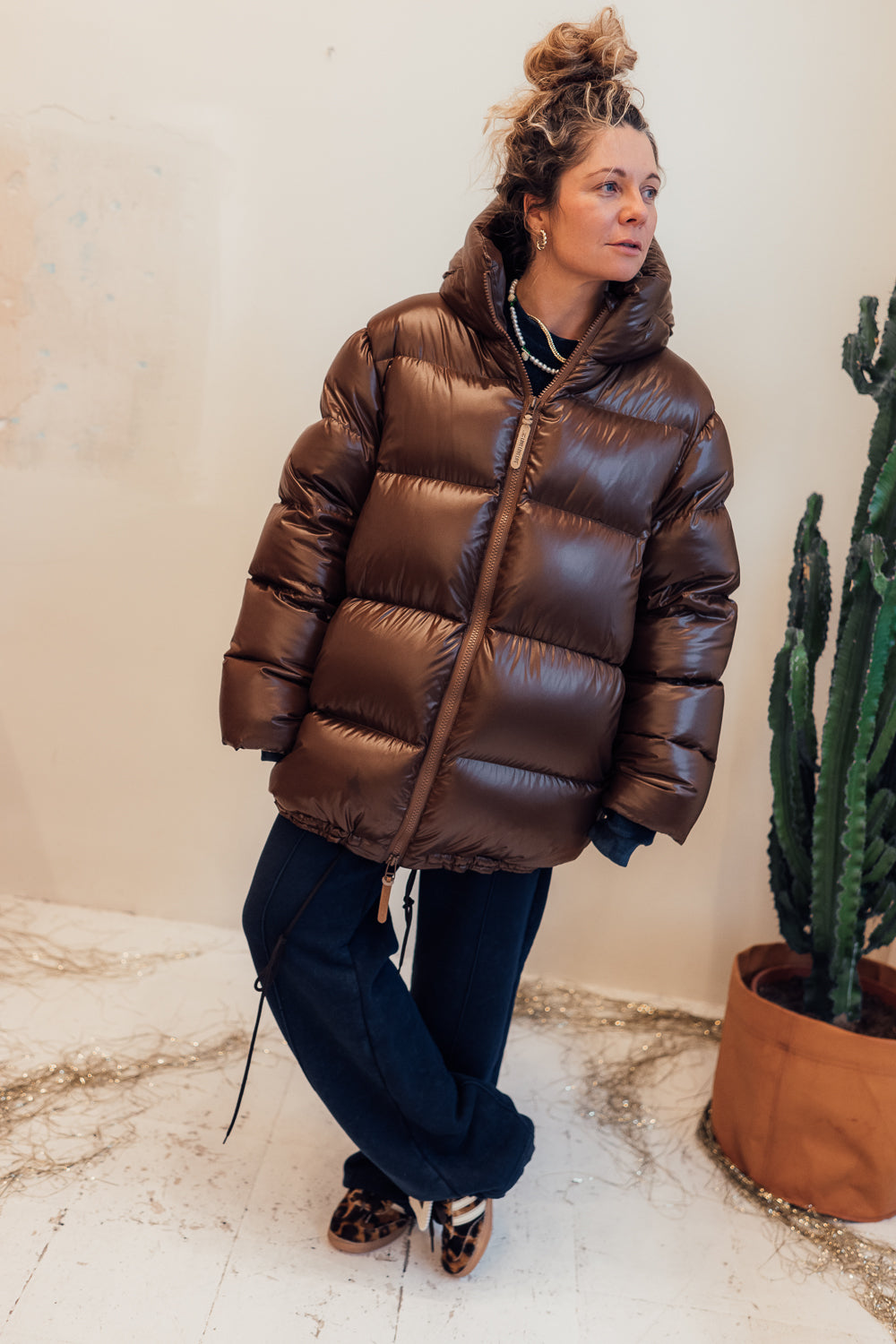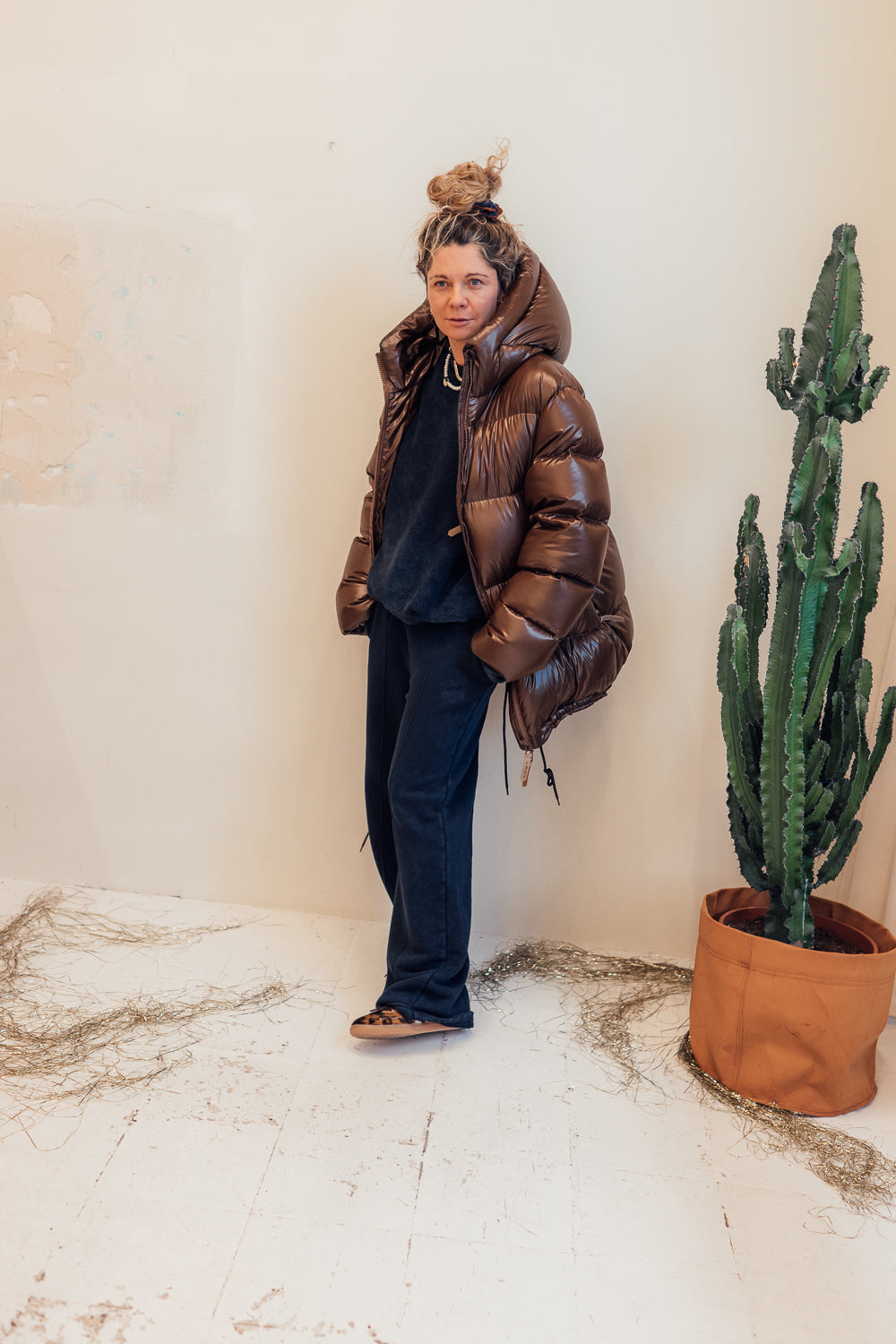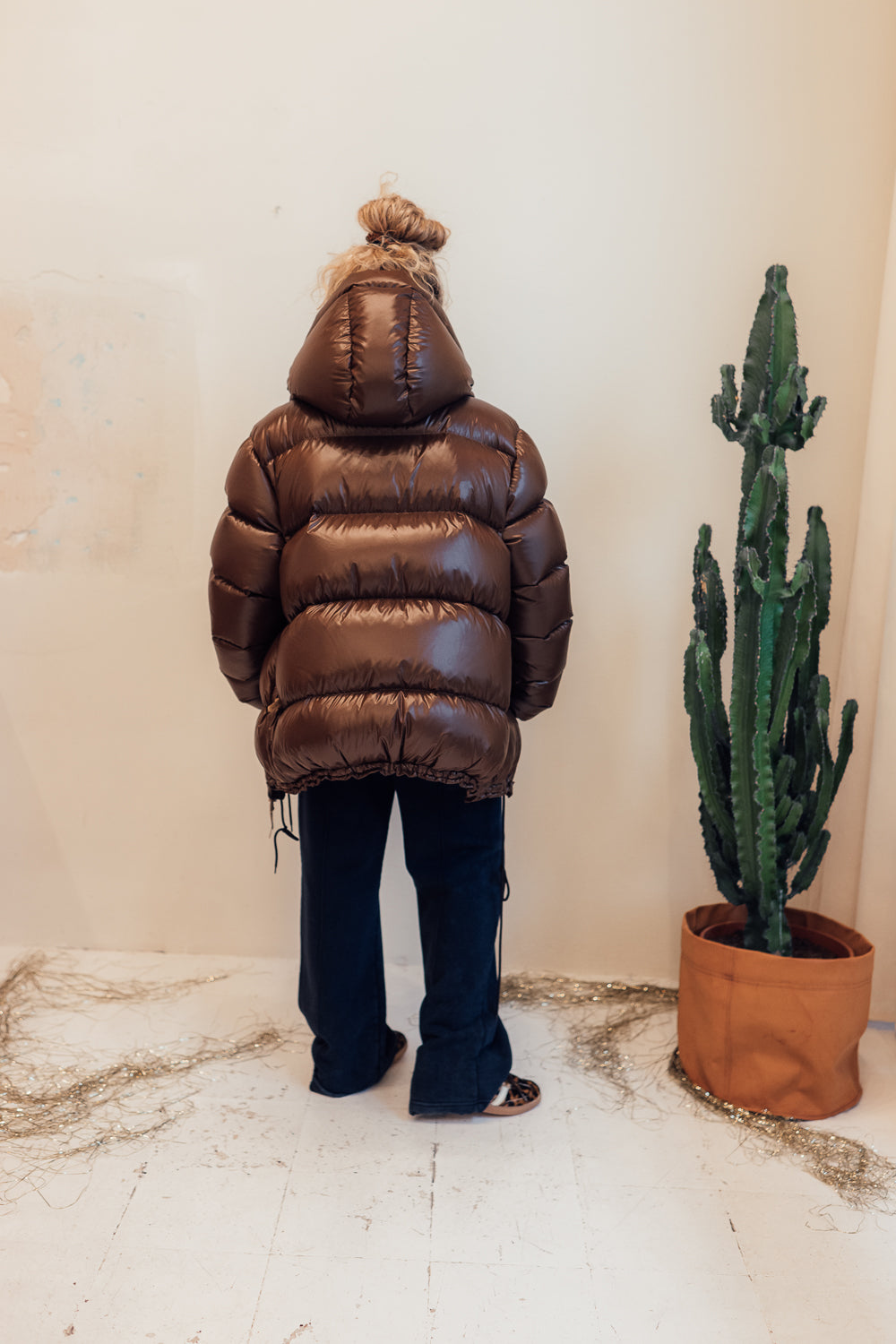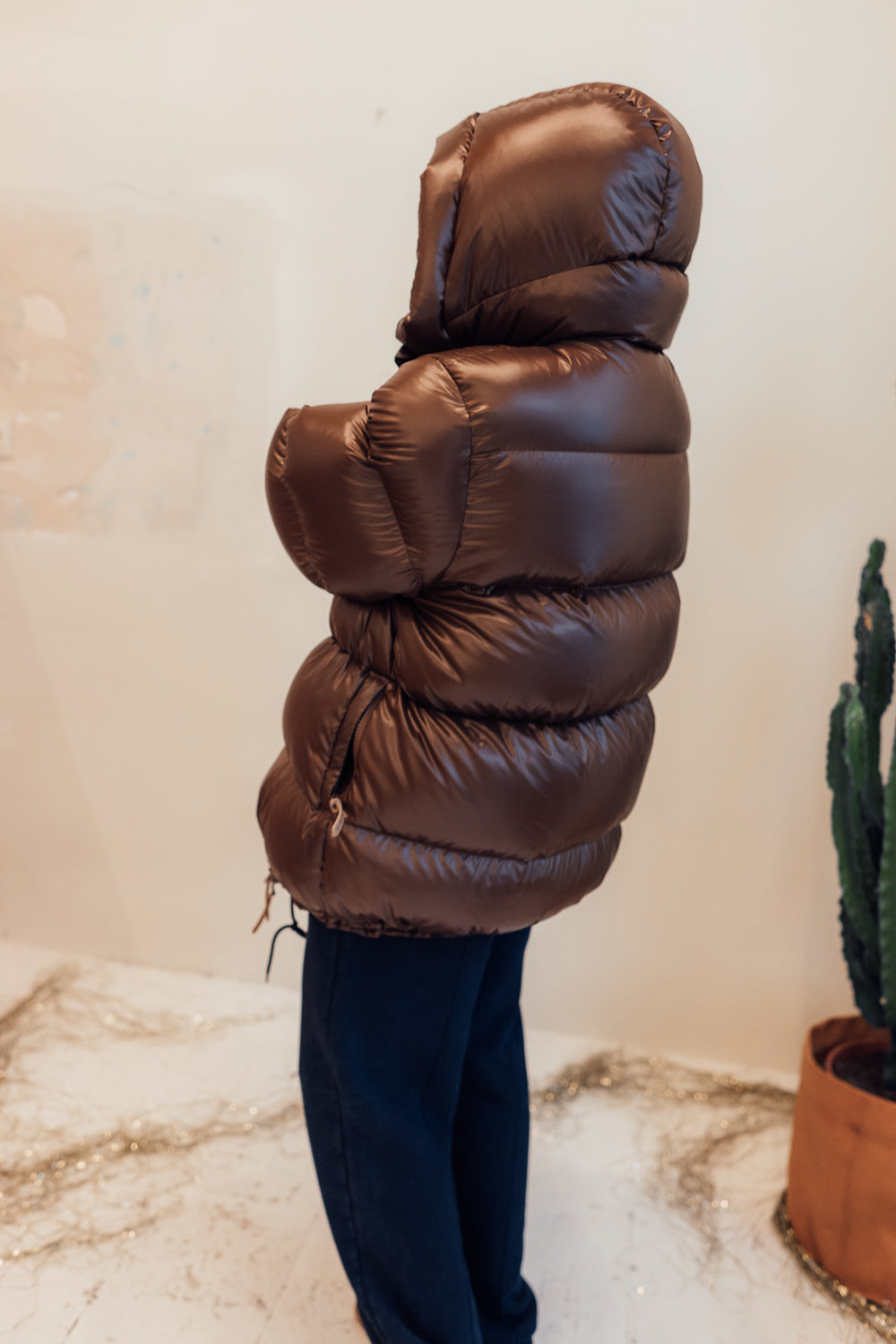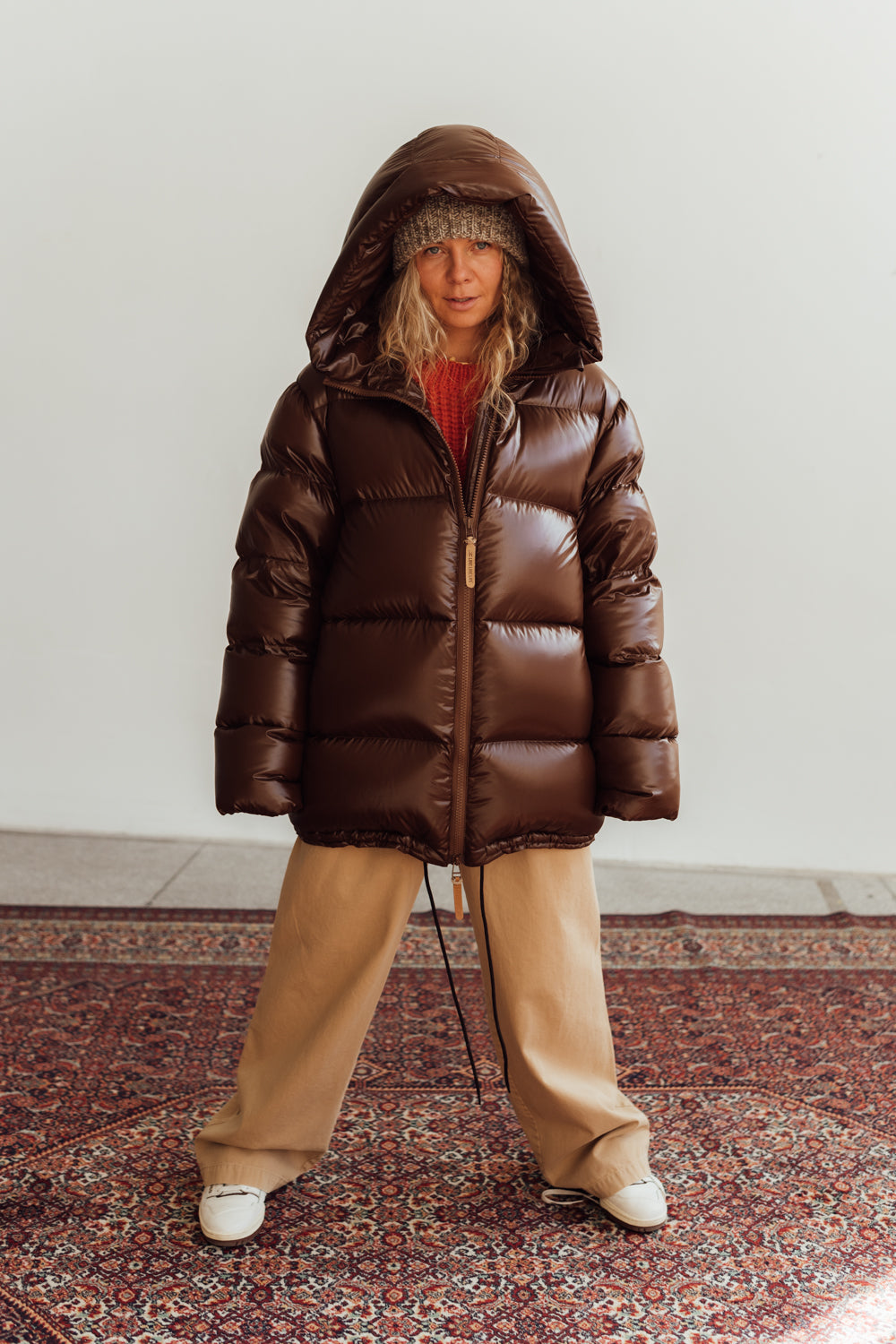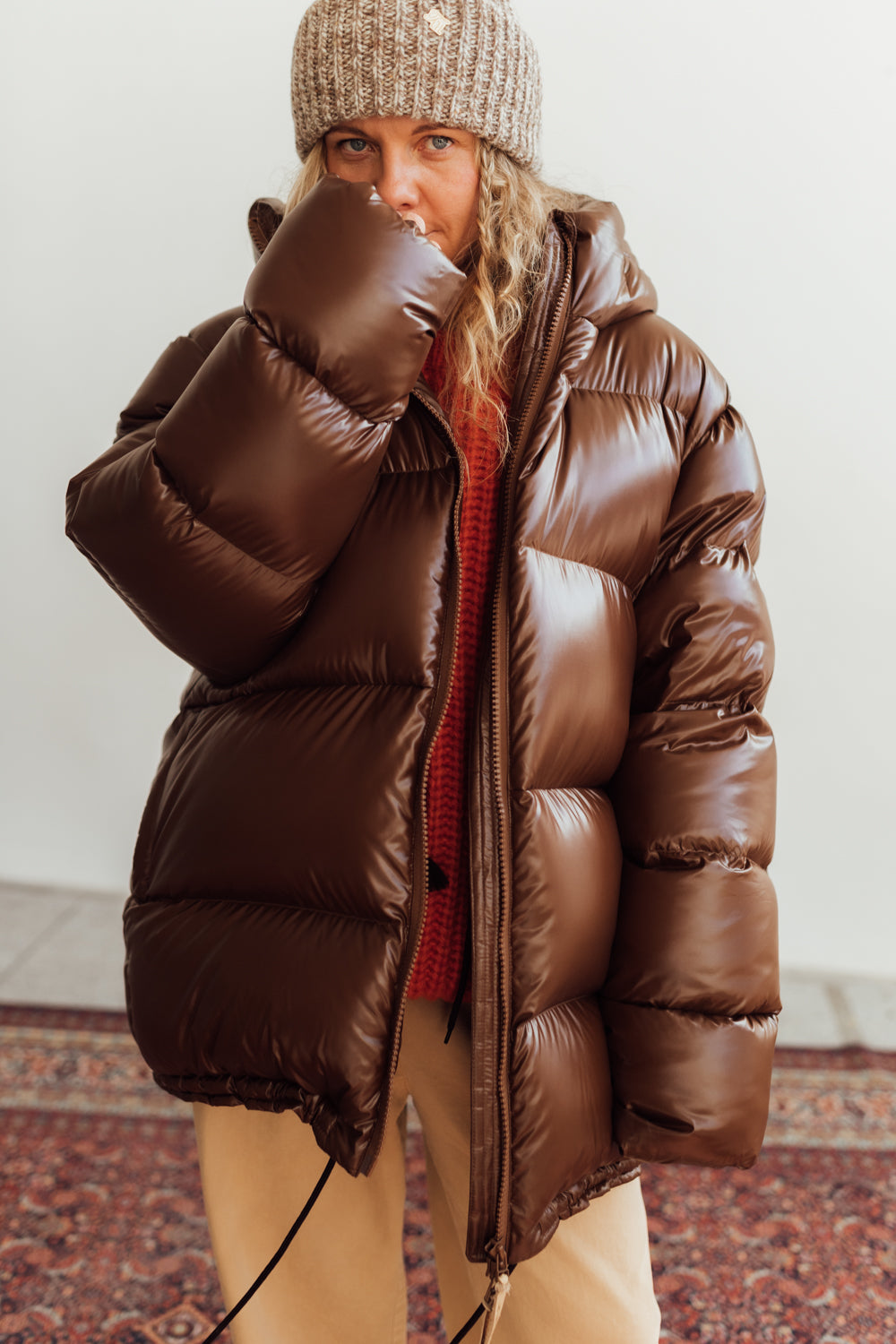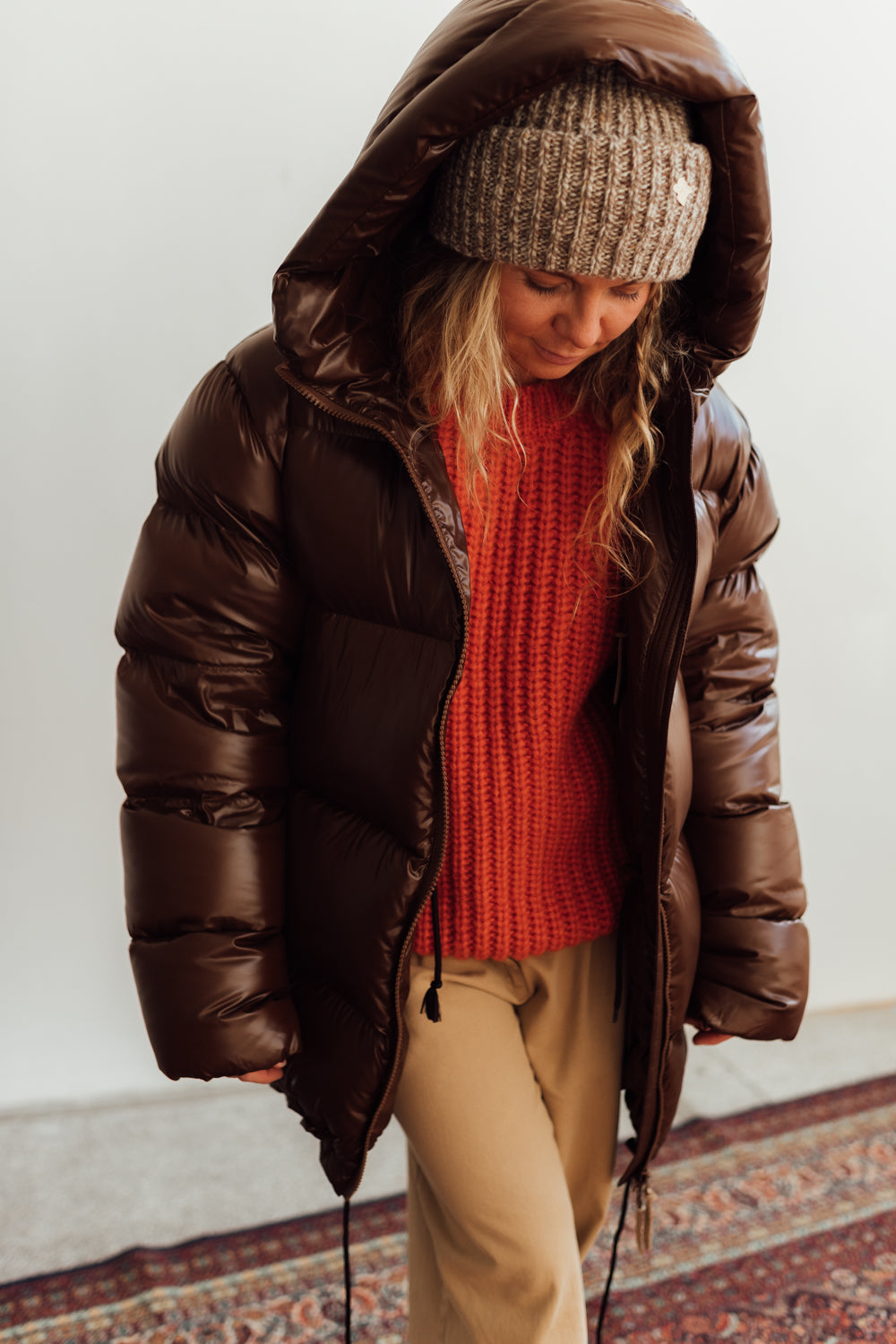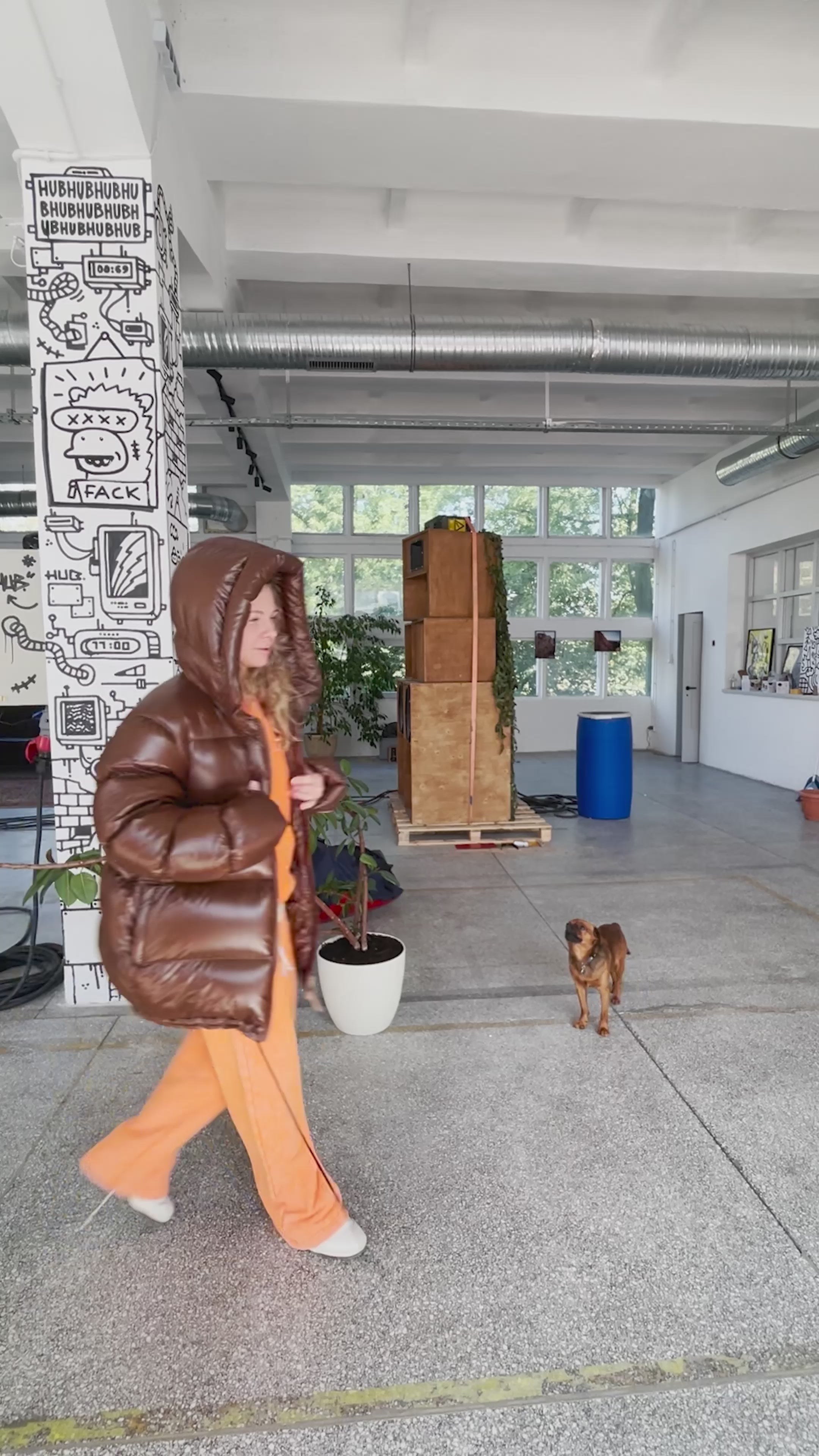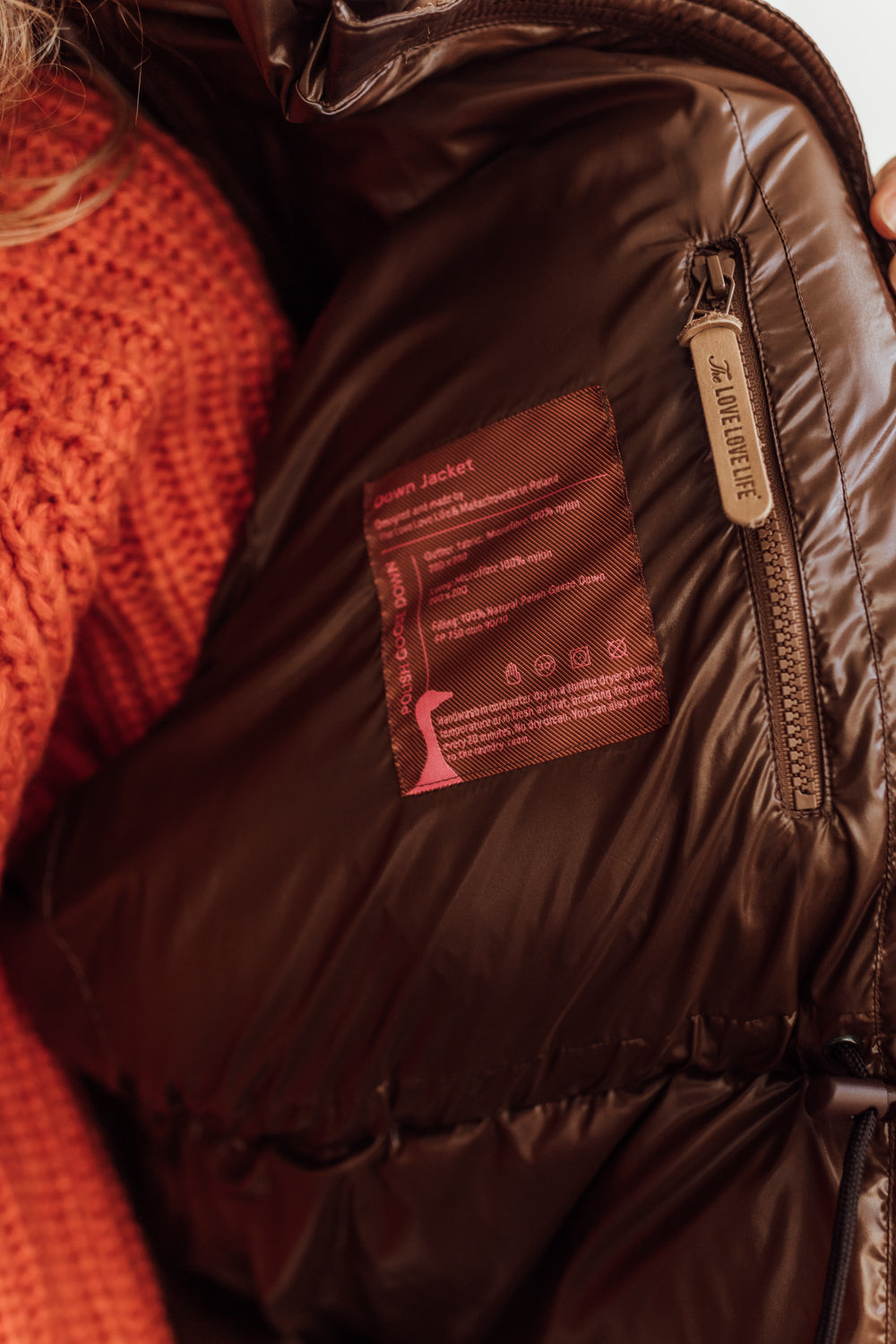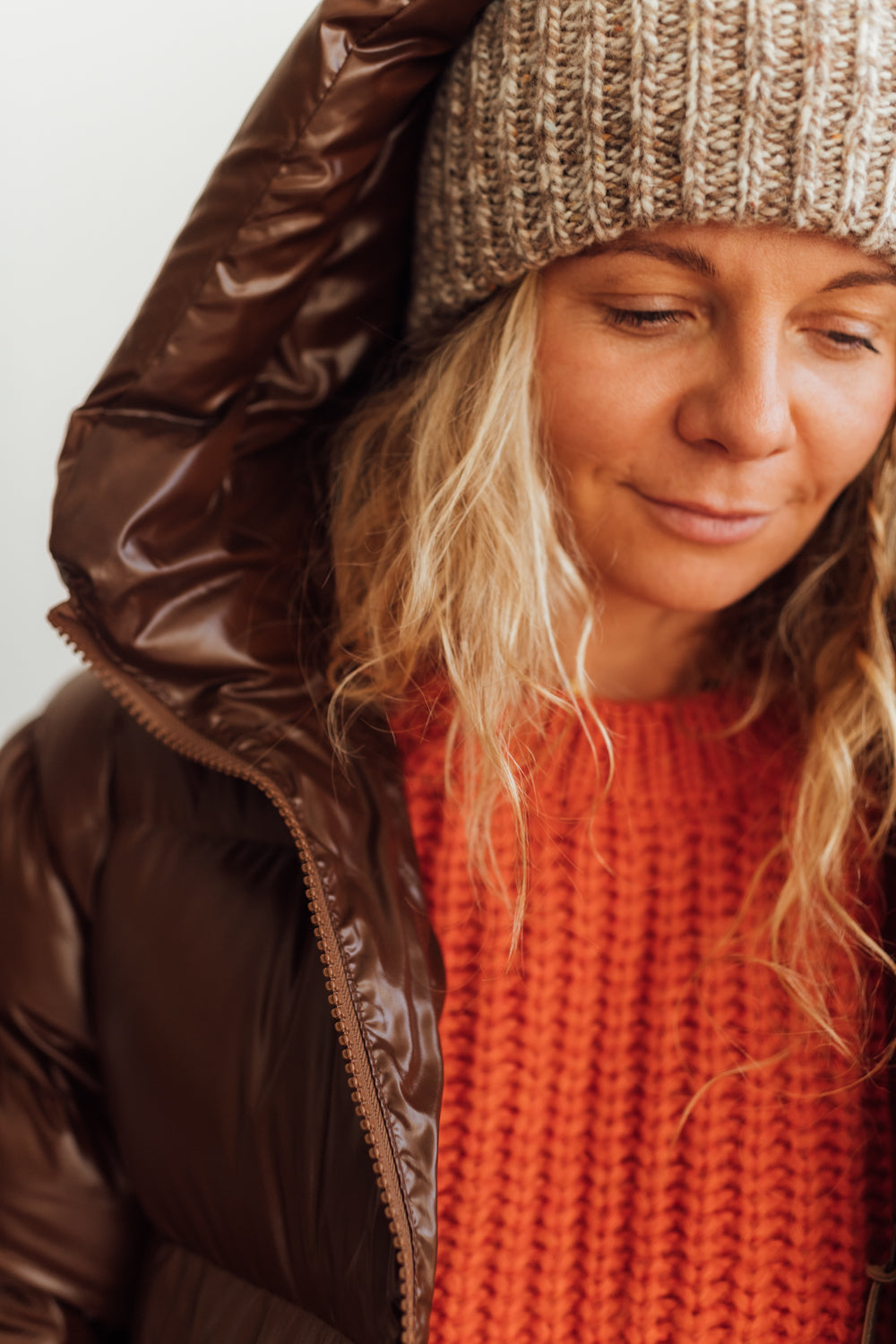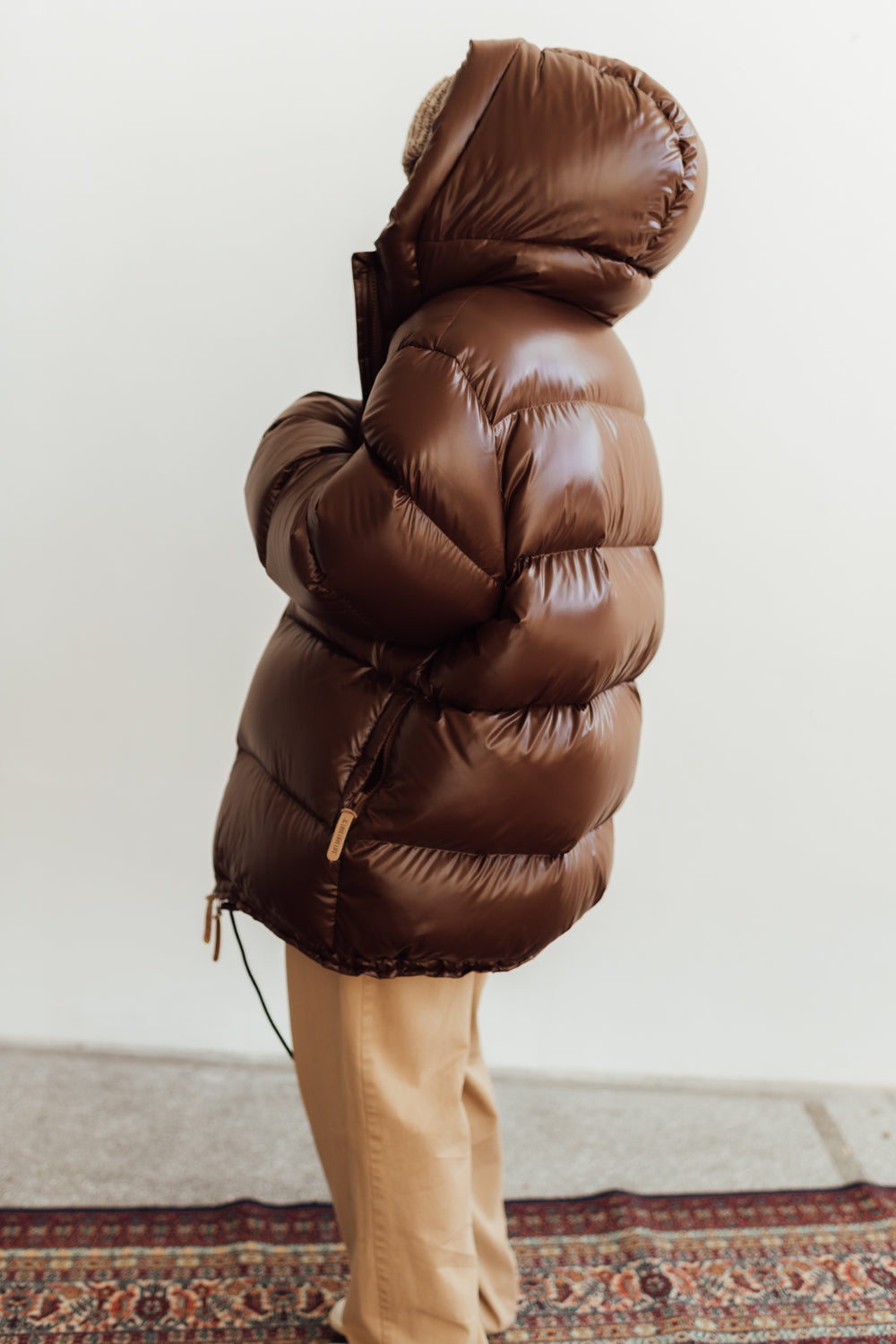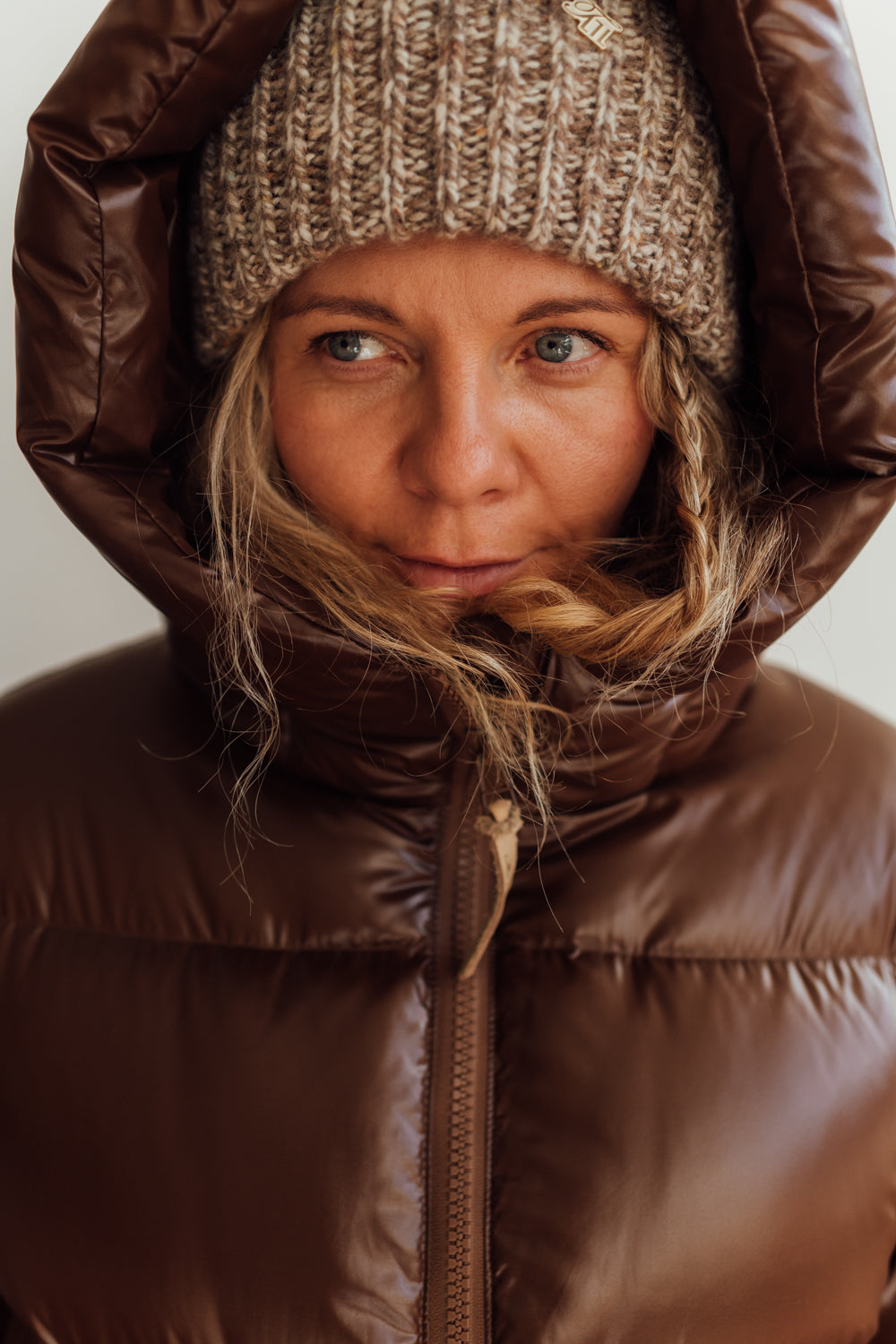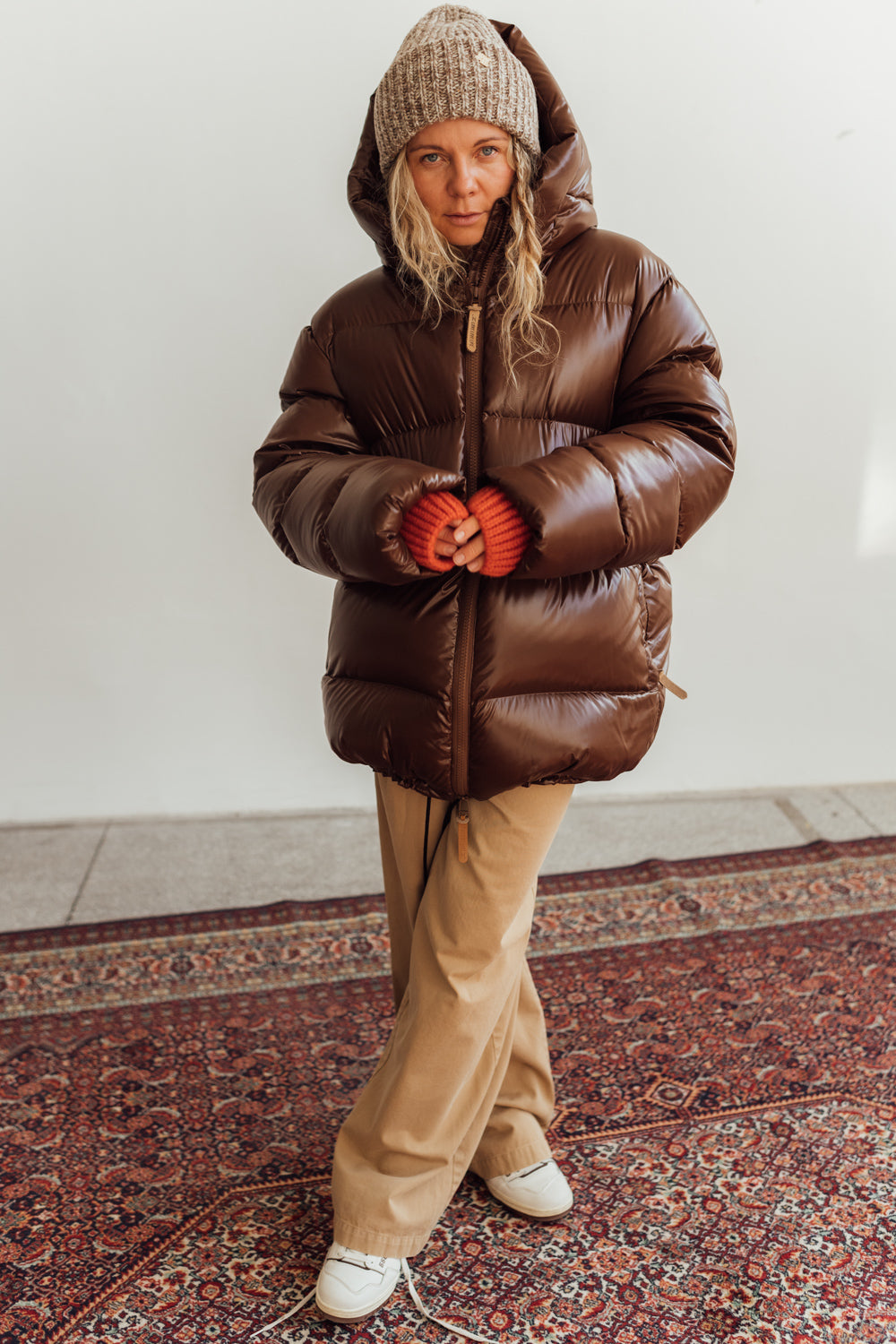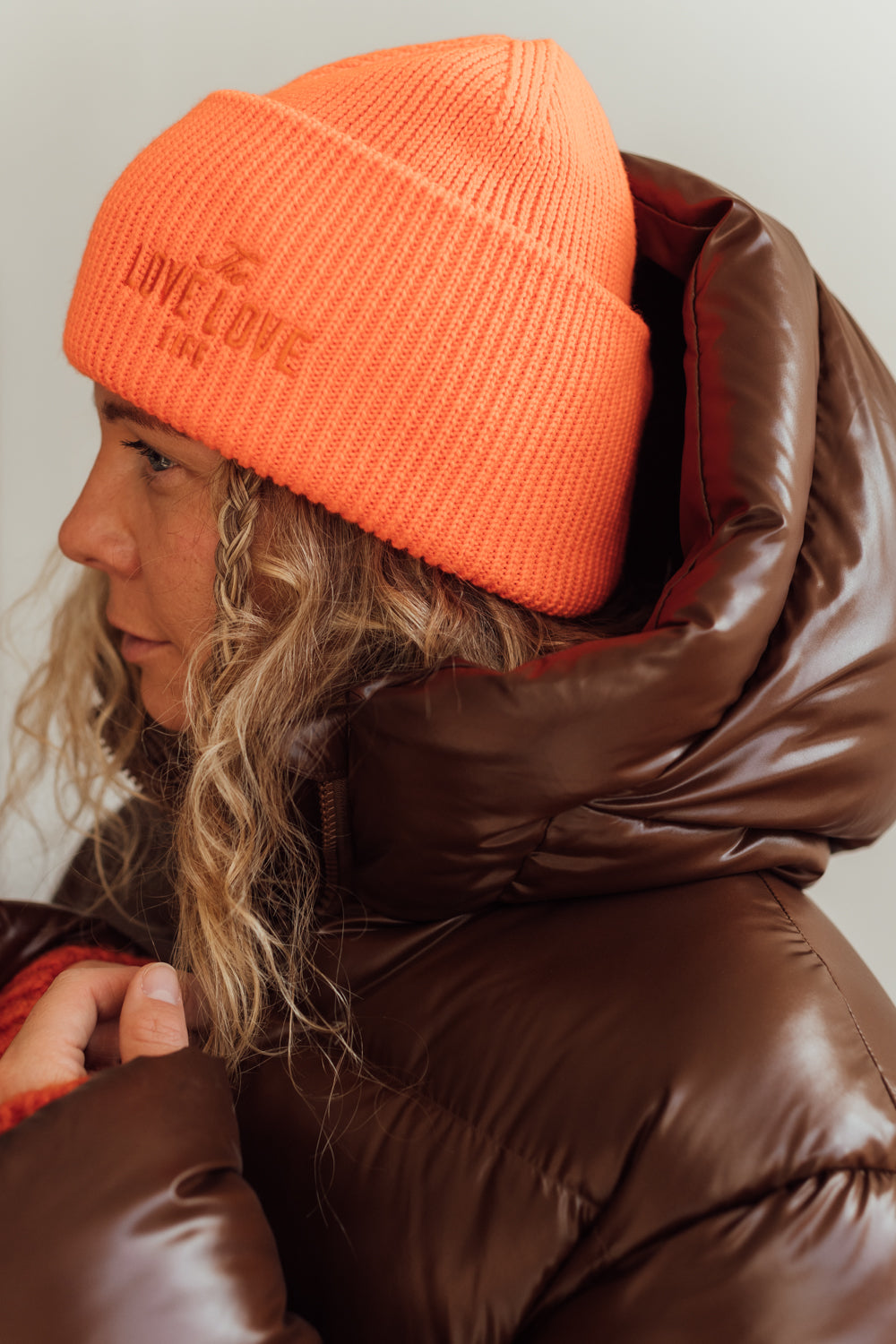 Kurtka Mino Brown
Sale price

2.490,00 zł
Regular price
(/)
Wysoka stójka oraz duży wygodny kaptur
Sznurek w pasie i na dole kurtki
Dwie przednie zapinane kieszenie
Naturalny puch gęsi najlepszej jakości - Polski puch gęsi FP 750 cuin
Skórzane pullery w suwakach
Zapięcie na solidny suwak dwukierunkowy
Konstrukcja komór DSX, komory szyte na przestrzał
Zaprojektowana i uszyta w Polsce
Produkt spierany ekologicznie, zgodnie ze standardem GOTS
Certyfikowany materiał OEKO-TEX
Nasza kurtka Mino jest totalnie wyjątkowa oraz dopracowana w każdym calu. Powstała we współpracy z pracownią "Małachowski" - pionierem w produkcji kurtek puchowych oraz sprzętu alpinistycznego. Jest to dla nas ważny element, który wyróżnia ją spośród masowych produkcji.

Dzięki zastosowaniu najwyższej jakości puchu gęsiego kurtka zapewnia niesamowitą izolację termiczną. Wykorzystane materiały są odporne na warunki atmosferyczne oraz inne czynniki zewnętrzne, na pewno będzie służyć wiele sezonów.

Mino ma sznurki w pasie oraz na dole. Mogą one być ściągnięte, co sprawi, że będzie bardziej dopasowana. Można też je rozluźnić i nosić ją w stylu oversize. 

Materiał ma delikatny połysk, który dodaje odrobinę ekstrawagancji i sprawia, że
kurtka pasuje do wielu różnych stylizacji. Materiały są lekkie i nie krępują ruchów, można w niej swobodnie poruszać się przez cały dzień.

Modelka ma 166 cm wzrostu.
Characteristics
Composition

100% poliester
wypełnienie: 100% naturalny gęsi puch
Care

To serve you best, check the washing instructions! Take care of your copy in accordance with the washing regulations:
Delivery time
• Pamiętaj, nie można czyścić chemicznie! My ze swojej strony zalecamy, żeby jednak nie prać jej zbyt często, a raczej wietrzyć – najlepiej w niskiej zimowej temperaturze! Ewentualnie drobne zabrudzenia wyczyścić za pomocą wilgotnej szmatki bez detergentów.
Choose options