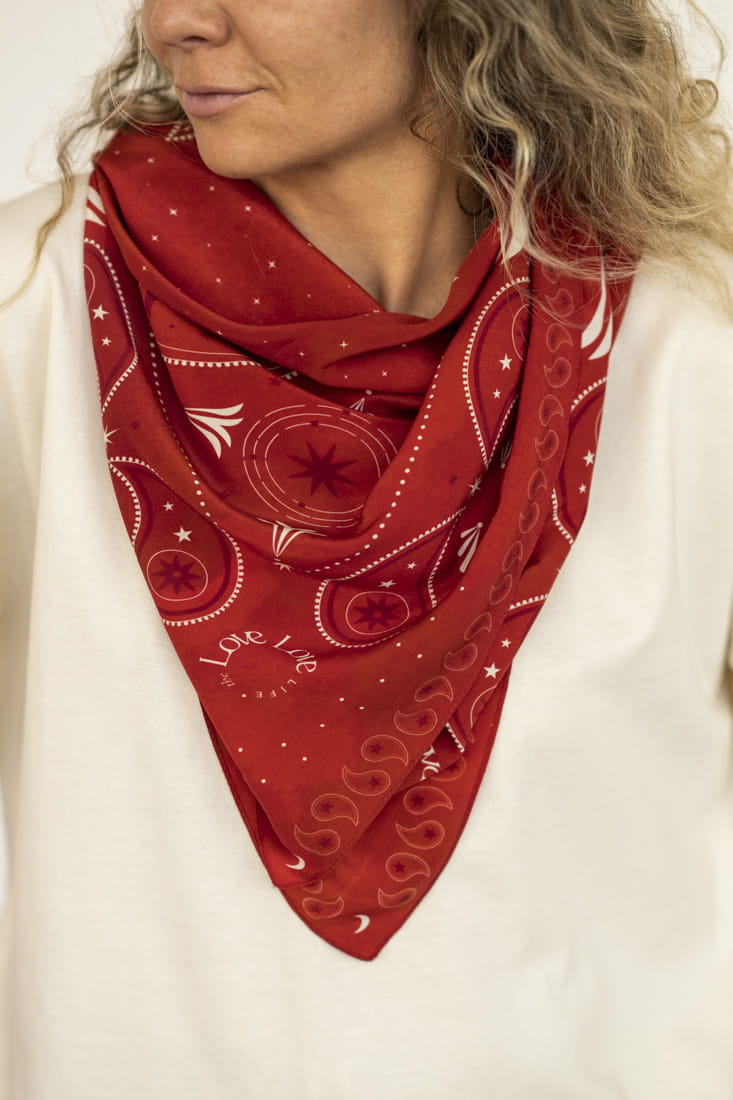 Bandana Bandi Red
Sale price

449,00 zł
Regular price
(/)
Certyfikowany materiał OEKO-TEX
Ekologiczne biodegradowalne opakowanie
Zaprojektowana i uszyta w Polsce
The Bandi bandana is made of pure silk and features a beautiful double-sided paisley print.

Characteristics
Composition
Care

To serve you best, check the washing instructions! Take care of your copy in accordance with the washing regulations:
Delivery time

pierz w temperaturze 30℃

nie wykręcaj, nie trzyj

suszyć należy w cieniu / nie na słońcu

nie wybielaj, nie używaj odplamiaczy
• płucz 2-3 razy w wodzie letniej i raz w zimnej
• wycisnąć w ręcznik i natychmiast prasować w stanie wilgotnym bezpośrednio żelazkiem o temp. 150*C.
• pierz ręcznie w płynie do jedwabiu i wełny
• nie dopuszczać do silnych zabrudzeń
Choose options