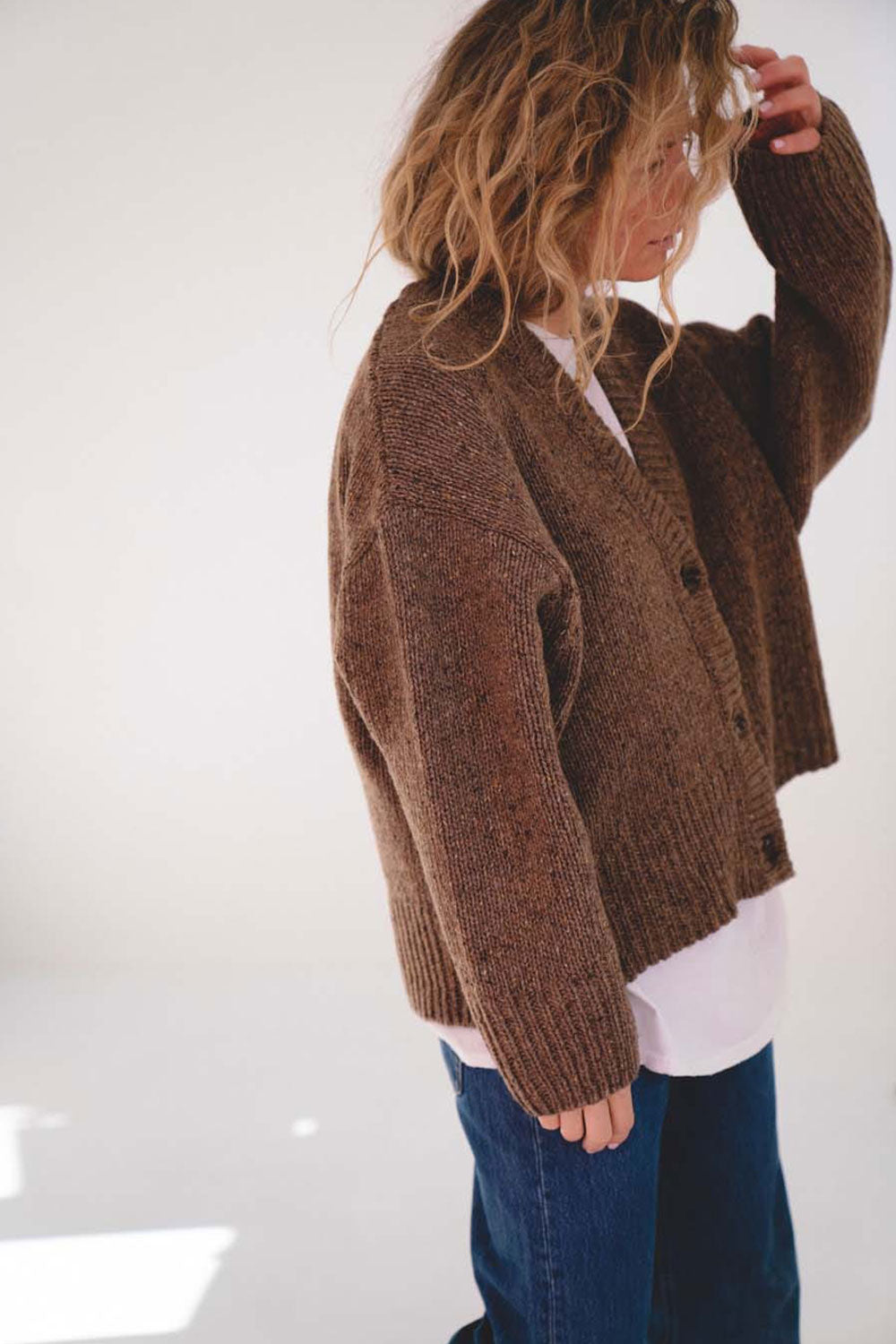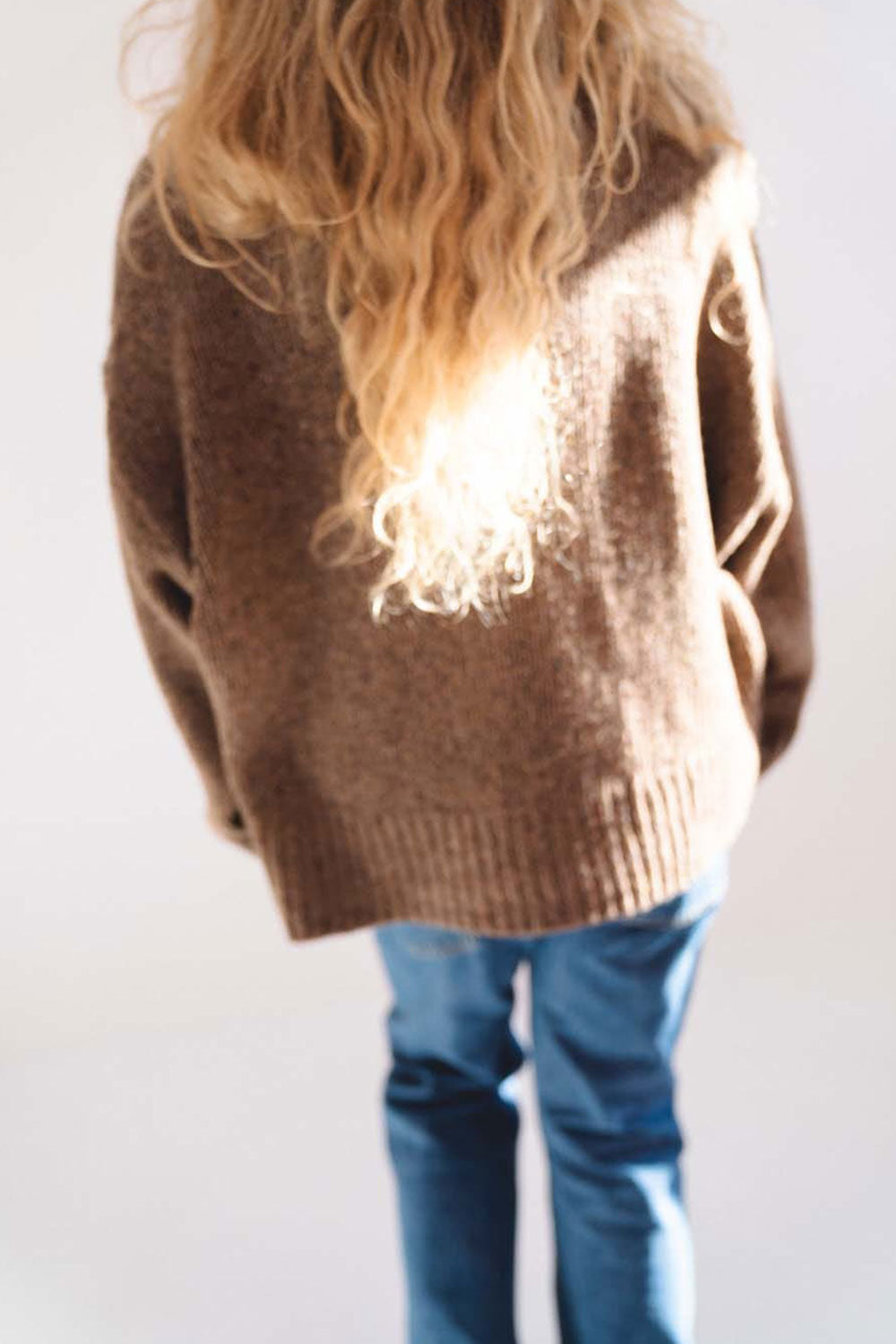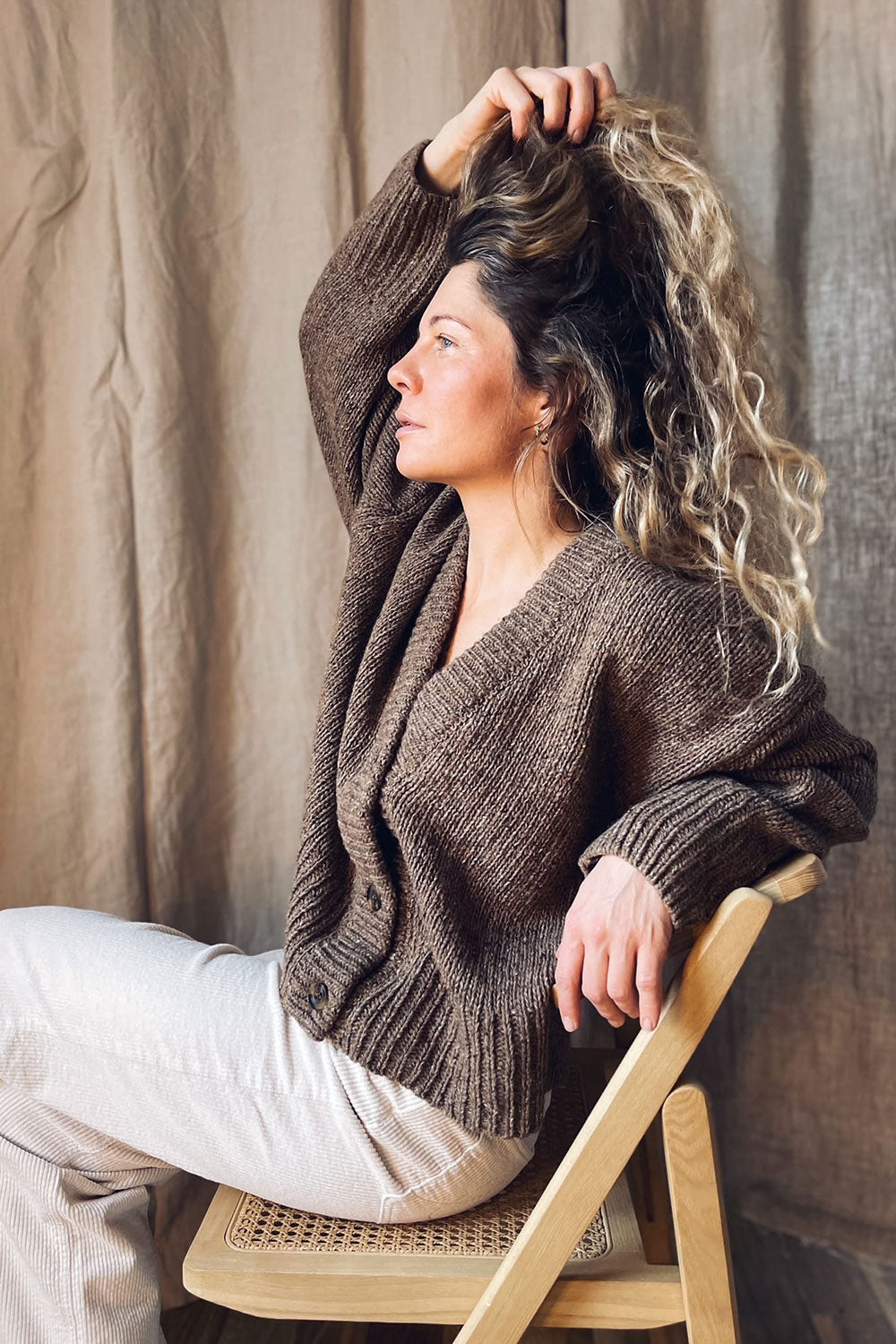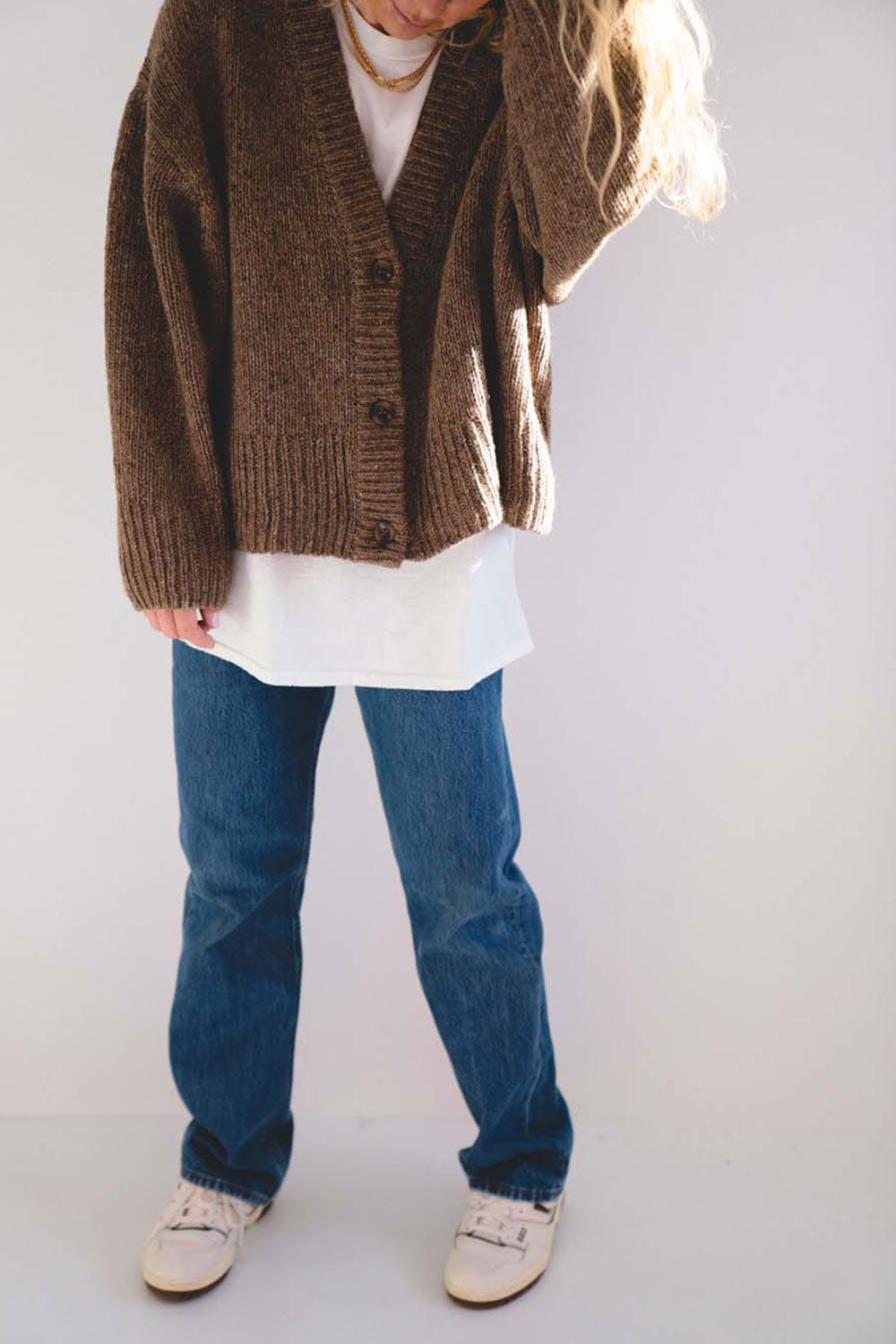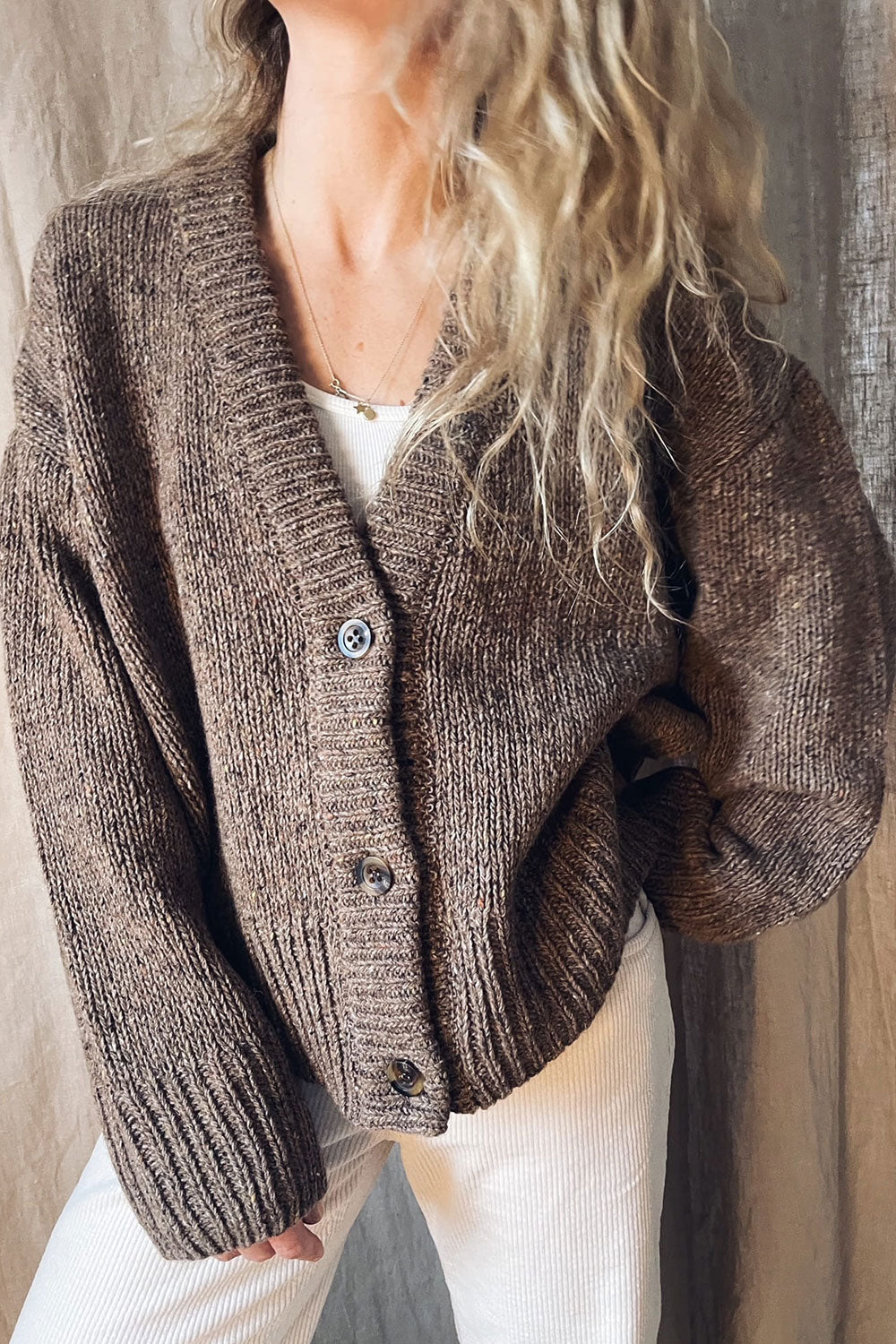 Swiss Dark Beige sweater
Sale price

629,00 zł
Regular price
(/)
Certyfikowany materiał OEKO-TEX
Zaprojektowana i uszyta w Polsce
Ekologiczne biodegradowalne opakowanie
The Swiss Dark Beige sweater is a loose cardigan with a thick weave, fastened with buttons, finished with a welt. A classic cut that will work for both a sporty and more elegant look. Very warm and soft to the touch. You will fall in love from the first insertion.
Characteristics
Composition

80% z wełny 20% z poliamidu z recyklingu

Kolor danego egzemplarza może nieznacznie odbiegać od tych prezentowanych na zdjęciach.
Care

To serve you best, check the washing instructions! Take care of your copy in accordance with the washing regulations:
Delivery time

pierz w temperaturze 30℃

pierz ręcznie

nie pocieraj, nie wiruj, nie wykręcaj

suszyć na płasko, na ręczniku, do zupełnego wyschnięcia

nie wybielaj, nie używaj odplamiaczy
Stosuj płyny do prania wełny z lanoliną.
Uwaga! Wełna nie lubi częstego prania. Raz w sezonie w zupełności wystarczy, ponieważ wełna posiada właściwości "samoczyszczące" i nie chłonie zapachów. My polecamy wietrzenie w mroźny dzień i to w zupełności wystarczy! Naturalna wełna się mechaci, jest to normalne i nie świadczy o niskiej jakości. Powstałe kuleczki można usunąć za pomocą golarki do ubrań lub małego grzebyka.
Choose options